Do You Need a Certificate Attestation for UAE?
Different companies and educational institutions require attestation services. The Certificate Attestation for UAE is a common and time-consuming task that you might have to perform. You can get professional help if you are not able to have attestation done timely. Click here and know how we help people for attestation.
Where to Go for Attestation
The attestation of documents from the UAE Embassy is normally required while applying for a Job in the UAE. Moreover, it is also required to obtain different UAE visas. You might need assistance for your documents attestation if you are seeking the UAE visa or an admission.
The certificate attestation and translation are hectic tasks to handle for a jobholder or a businessman. It is a time consuming and tiring task and at the same time. But now, you need not work because we are here to help you get your certificates attested.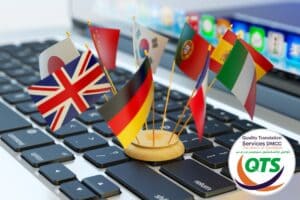 Certificate Attestation in Dubai
If you are looking for a job or you aim at getting admission to a UAE educational institute, the attestation of certificates might be required. Not delivering the attested certificates may result in an irrecoverable loss. So get your Certificate Attestation for UAE.
At Translation in Dubai Company, there are experienced team members who know the official requirements and procedures to follow. We can also assist you in attestation of your documents from HEC (Higher Education Commission) and Ministry of Foreign Affairs in Pakistan if not done already.
Certificate Attestation for UAE
If you live in the UAE and need to translate a document please note we specialize in Certificate Attestation for UAE. We are the leading name in the translation industry. You choose the best if you choose us. If you need a free quote, please call us now or fill the short online form now. So contact us now and avail our latest promotional offer.