Translation in Dubai is a main translation services company in the Dubai
"Translation in Dubai"  provide a wide variety of services as a "Translation services in the Dubai "Provider, each is divided into categories; the first of which has been written Translation. Written translation translations are distributed according to the nature of their language and source (Source and target language). We have dedicated special units for pairs of different languages and different fields. According to the language pair, the translation can be ranked according to the field. Legal translation, which is our specialty, implies the ever-growing market in the countries like the United Arab Emirates, which requires all official papers and is legally examined.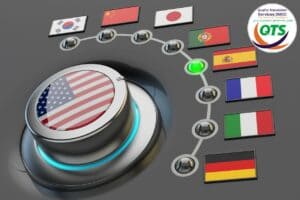 The local language for any official or government purposes. There is a huge demand for legal translation services, which is met by our experienced, dedicated legal translation teams. In addition to Legal Translation, we specialize in Technical Translation, Medical Translation, Financial Translation, Automotive Translation, and Literary Translation. "Translation in Dubai" also provide translation of press releases, fliers and promotion material, along with copywriting and proofreading services.
Supplemental services we provide in association with written translation are: which is basically laying out the translated material in the same design format, and creating print-ready material in any layout design software, like Adobe Illustrator or InDesign. Another associated service is legal printing and attestation of legal material for official purposes in the language pairs that we are certified from the government to attest. Localization Services: Localization is not just about translation, it is about conveying the same message in a culturally sensitive manner to the recipient/ target audience. We specialize specifically in the localization field.

"Translation in Dubai " usually provide these services for media companies with special equipment/studios along with qualified translators and technicians, whether to create subtitles for a short documentary in the original language or a different one, or to provide voice dubbing for a full feature movie. Interpretation and Conference Services: We provide experienced interpreters and state-of-the art equipment for events. There are two different kinds of interpretation, simultaneous and consecutive. Simultaneous interpretation is a more elaborate setup for conferences and events, requiring interpretation booths and equipment as well as qualified interpreters in the desired language pair. Consecutive interpretation could be simple assistance provided for a visiting foreign delegation to facilitate communication with the locals in a small setup that does not require equipment.
Reasons to choose our Translation Services in Dubai
On the principles of superior service quality at affordable rates. With a team of expert translators, interpreters and administrative staff, we present complete solutions for the translation needs of companies and government institutions.
Commitment are committed to meeting all your business needs and requirements and working with you to reach your goals.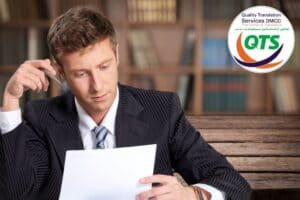 Technology we make use the latest tools available to offer our clients the most precise translation services.
Turnaround we understand the value of time in today's dynamic business environment. Any delay in implementing a plan can result in a lost opportunity
Competitive Rates We offer our services at cost effective rates so that our clients enjoy an improved bottom line.
Support our Team is dedicated to serving our clients in the best possible manner.
 Quality We customize our services to match your requirements, taking time to listen and learn from you first.