Translation Company and Translator Relationship
With the expansion of the internet, the translation market is also increasing. As per the estimates, the translation market is increasing at a staggering rate of 30%. The current translation business volume is more than $40 billion. So the number translation service providers (both companies and individuals is increasing). This article discusses the translator and translation company relationship.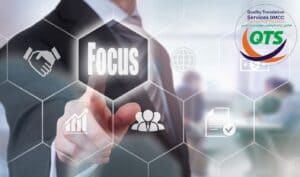 Take the Trial Seriously
The translator should take the trial translation task seriously. The content of the trial test is usually selected based on the translator's background and it often requires specialized knowledge and skills.
Build Up Your Translation Speed
The new translators have low translation speed, so they need to enhance their translation speed. By doing so, their productivity (and earning) will increase significantly. You will become fluent once you have translated similar type of documents for the 10th time.
Delivery Format
The translator should learn the best format for the translation. The translator will be provided with the format for the translation. Some customers ask to collate source language and target language. Some translators also collate source language and target langue before translation.
Perform Quality Control (QC)
The translator should learn how to ensure the quality of the translation. It is of utmost importance to check the document for errors before you submit it. It is good to check the document translated for three times to make sure there is no error.
Blending With Other Translator's Work
A translator may have to collaborate with another translator sometimes. They do so to check if you can work with other translators. The translator should do it in a timely manner to show his or her skills.
Getting Paid
The different translation companies in Dubai pay through a different method. If you are going to start a job with an agency, inquire about their payment policies. If the payment terms suit you, it is good to start the job.
Translation Company in Dubai
Are you looking for a translation company in Dubai? We are one of the leading translation companies in the UAE with an office in Dubai. Please call us or fill the online form to win a free quote. Contact today and avail our special offer.