Know More About the Functioning of Legal Translation Services
How does Legal translation in UAE work?
Every translation genre has a unique flavour added to it. Every translator should have specialized translation skills. We can notice that the translation mode is quite balanced and straight forward whereas we might need better accuracy. Many areas would require precision which would go well with the creative face of the content. In different fields like literature, the translator would have a lot of work to do just beyond simple translation. It would mean including an artistic appeal to the work. We should know that legal translation in Dubai would combine all the best practices in the industry.
The legal translations have been extremely requirement specific in recent days. With a slight change in the spacing, format or even the overall structure, you can modify the entire document and alter it. In legal documents, every translator would prove their expertise in a wider spectrum such as transcription, transliteration along with localization. Are you googling "Translation office nearby?", "Legal translation near me", "Arabic translation near me" or "Translation office near me?" Know how to get the best translation services from the topmost translation company in Dubai.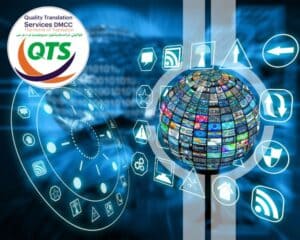 What are the must-know facts of Legal translation services in Dubai?
While every nation consists of its own legal ethics, different regions possess different legal concepts. While we carry out majorly successful legal translation processes, the expert should hold on to four different competencies such as language fluency, source knowledge, targeted legal system and ability to write in a targeted legal style. While being incompetent with these four skills, you might have to face the consequences of incompetent legal documentation processes when it comes to legal translation in JLT.
In-depth expertise and knowledge are musts
All you have to do is translate the terminology and the concepts relevant to the specified law when you involve legal translation in Dubai. The translation area is quite complex with more requirements to a certain skill set. Every profession should have in-depth knowledge of different legal terms while dealing with the targeted language. They should have a crystal clear understanding of what it means while ensuring that the accuracy of legal translation work offered by the translation services in JLT is top-notch.
Legal translation services in JLT are available online
You can see that there are plenty of companies offering 100% comprehensive and accurate legal translation in JLT. While employing experienced and qualified translators online working on a plethora of languages, you can understand that the organization would have a relevant scope in the legal procedure and translation. Ensure that they provide certified online legal translation services.
Accuracy matters a lot in modern times: In the case of translation, the context has to remain accurate. How much ever complicated the information is, accuracy has to remain as the prima facie. The translation work should go on in a more organised manner. Quality check is a primary factor at every step before the document gets finally reviewed. With a second opinion, you can eliminate any error chances which might have found its way. Make sure that the local courts and Government organizations accept the translation work.
Do you wish to get the best ever translation work in the industry? How about seeking expert guidance? We have been in the industry for quite long. While you google "Translation company near me", "Translation office near me" and "Legal translation near me", you might get a lot of options. What makes us stand out as your translation company nearby. It is our team spirit and attention to detail that led us to carve a name for ourselves in the industry. We can provide the best English to Arabic Translation in Dubai and Arabic to English Legal Translation in Dubai. Contact us for more details. Translation in Dubai