How is Translation Cost Calculated in Dubai?
How is Translation Cost Calculated in Dubai?
Ever wonder how the cost of a document translation is calculated? There are some parameters that help a
translation service in Dubai.
Whether you are a translation agency or a translation customer, they will help you. Please continue reading to read this vital information.
Translation Costing Methods
When you contact a
translation service in Dubai
, its quote may differ from another translation agency. This makes us think of the way they calculate the cost. So this blog post explains the two main pricing methods used by translation companies.
What is 'Per Word' Pricing?
Many translation companies in Dubai use the "per word" pricing method. The number of words in the source language is counted to calculate the price of the translation service. Its advantages include that clarity to calculate the price easily. But there is more to it; the rate still depends on one or more of the following factors;
Volume
Deadline
Language pair
Subject matter
Type of translation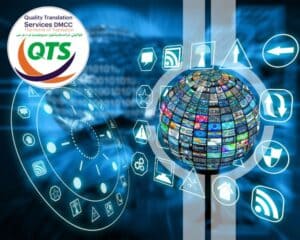 What is 'Per Hour' Pricing?
Some people come up with a complex translation work. For example; a customer wants the translation agency to transcribe an audio file and translate into another language; per hour costing method will apply. It is due to the reason that such kind of work takes too much time.
Discounts and Additional Charges
A good translation service in Dubai offers discounts to make the service affordable for all. You may have to pay some extra price if the following applies to you:
Urgent translation
Hardly legible documents
Translation from a draft document.
We adopt the costing method that is better for you. Plus, our translation rates are quite reasonable. You can also ask us for a discount. Contact us today and get the job done.
Need a Translation Service in Dubai?
If you are looking for the best translation service Dubai, look no further than us because we are a trusted name in the town. Please feel free to contact us by calling or filling the online form if you want to know more or book a translation service. Contact Us :
Translation in Dubai