Getting Translation in Dubai Made Easier
The people who bring passion to the translation profession make history. You no longer need to wait time and money on low-quality translation companies. You can get quality Translation in Dubai in a short time. Continue reading to know how you can get translations easily.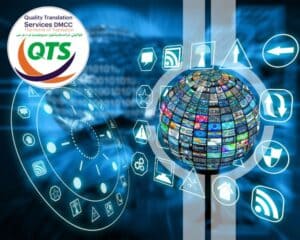 Why Translating from One Language to Another Takes Time?
Let's make one thing clear; the translation work is not easy; especially if it is a technical or legal document. The more important a document is, the responsibility to translate it increases. A good translator knows how much time a particular document needs to be translated appropriately.
If you are looking for the best service for Translation in Dubai, you are in the right place. Your journey towards a flawless and high-quality translation starts here. Here is why you should choose us for your next translation.
Reasons to Choose Translation in Dubai
There are plenty of reasons to choose Translation in Dubai. First of all, we have a proven track record of delivering the right quality at the right time; and that too, at a reasonable price. Secondly, we have a team of qualified and experienced translators that have a grip on the source and target languages.
Our user-friendly website allows individuals and companies of any size to order cost-efficient translations from professional translators. So what is your plan? If you have a question, please feel free to get in touch.
Translation in Dubai Made Easy
The people who need document translation in Dubai should contact us at the earliest because we have recently lowered our prices. If you need any kind of translation, please feel free to contact Translation in Dubai anytime because we know how to do it.
Please feel free to contact us if you need more information. We are just one call away from you. You can also contact us by filling the short online form.