A Quick Guide on How to Find the Best Legal Translation Company in Dubai
According to the standard policies of the UAE, all documents such as police statements, bank records, business accords, and birth certificates that have their origination in another source language need to be translated into Arabic before submitting the said documents to the government.
Legal translation companies in Dubai help deliver a high-class translation of confidential documents by appointing linguists who specialize in the source language to target language conversion without the loss of important semantics.
A quick Google run of "Translation near me" or "Legal Arabic translation near me" will give you an array of results,
But there are plenty of other specifications to take into consideration while choosing a translation service in Dubai.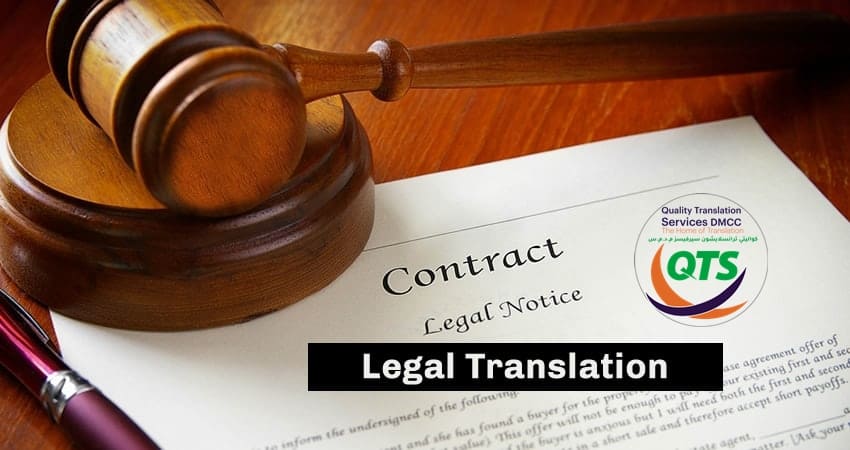 To make it easier for you even below is a quick guide on how to find the best translation service in Dubai
Certification Of Authenticity
Certified translation companies are trustworthy in comparison to non-certified companies. Certification acts as an official badge of attestation for the company's performance because, to attain certification, the legal translation companies in Dubai would have had to go through a rigorous testing process in their field of expertise and be judged by linguistic experts to attain the same. Choosing a certified translation service in Dubai like the QTS-DMCC will ensure high-class delivery of work due to the above-mentioned factors.
Resources Employed
Running a background search on how translation services in Dubai streamline their work to adapt to the times is very important. Using only manual techniques to identify and correct errors no longer prove to be an efficient method. Incorporating technological advancements such as automated machine learning and error identification analysis helps to ensure that documents are delivered with quality checks being thoroughly done without any loss of language or message quality.
Contracts Of Confidentiality
Multiple companies outsource their work to third parties which can result in data leaks and misuse of personal information. You should select the best legal translation companies in JLT Dubai like the QTS-DMCC that provide NDA contacts to all their clients to ensure no outsourcing and data leaks. Single point communication companies are of much value to clients as all information stored in one specific location. Multiple cyber protection tools like firewalls must also be put in place by the translation companies as a priority to ensure the data protection of projects.
Languages Offered
Based on your requirements, it would prove beneficial for you to partner with translation companies in Dubai with an established vision of multi-lingual expertise. This factor would ensure that you don't need different companies to translate documents into multiple languages in the future and form a solid foundation with a singular branch.
Company Morale
Capturing the eyes of international markets and establishing a global presence would require a legal translation company in Dubai to have a high sense of morale. Instilling a sense of morality would require companies to train their linguists with an unnerving sense of discipline. This factor would ensure that the delivery time is always maintained to be punctual. Reading clientele reviews would give you an insight into the service offered by the customer cares of companies. Running a background check on company morale would not just ensure high quality of work but also a high-quality partnership.
Conclusion
Legal document translation is a rising demand in Dubai where economic progression is pushing expats to explore capitalist ventures across the UAE. Following the above-mentioned tips would ensure that your business or private endeavors taken in the UAE are satisfied by translation of legal documents with the highest quality from the best legal translation services in JLT.
Get a Quick Quote : Legal Translation in Dubai