A Quick Guide on How to Avail Translation in Dubai
With many people – from students to corporate honchos going global, the world has definitely become a smaller place. But what's more important to note is that linguistic borders no longer hold back people from exploring new avenues – be it for studies, for doing business or even for vacationing. But the thing is, for all of these initiatives, one needs to have all the proper documents in place – else the hassles at immigration, visa office, and even with basic everyday communication in a foreign place.
This is where translation companies such as Quality Translation Services DMCC offer their stellar services at various levels. This brings us to the point of how to go about selecting a legal translation company in Dubai, to do all your translation. So, let's look at five things you must keep in mind before you choose a legal translation company in JLT.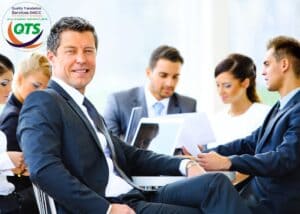 1. The most important thing is to do your homework. Do some research? See which translation company nearby is offering services that you require, and are likely to require in the future. Legal translation services can often be a tricky thing – and if you are a newcomer to the UAE and are unaware of all rules and regulations, you can end up paying a lot for mediocre work. So, research well, type phrases like 'top legal translation company near me' in in Google and then, make an informed decision.
2. Look for certified legal translation services in Dubai and JLT. Legal translation companies such as QTS are well-known for their connection with the government officials in the Dubai-JLT zones, and hiring the services of such a company will make the entire documentation process very easy for you. The processes of translation and official documentation have been made much easier by the government, but still, for a person unused to the local parlance, it can seem complicated.
3. Know the translation lingo, and be aware of what words like 'certified translation', 'legal translation', 'interpretation', etc., mean. Legal translation, for instance, is not something pertaining only to lawyers. It refers to translation of official documents from English to Arabic, and vice versa. It could be birth or marriage certificates, affidavits, court orders, immigration papers, and more. Often, in Dubai-JLT, you will hear a certified legal translation company, such as QTS, referring to them as 'official' papers, or 'attested' documents or even 'sworn' translations – as these are also the phrases used for legal translation internationally. So basically, any translation that allows you to use the translated documents for official purposes in the UAE, is legal translation.
4. Understand the official standpoint on legal translations in Dubai. The Ministry of Justice guideline mandates that any or all documents that are either in English or Arabic, and have been issued outside the legal jurisdiction of the UAE laws, can be used for official purposes within the UAE only after it has been duly stamped for authenticity locally, by the UAE Ministry of Foreign Affairs (MoFA). Now, certified legal translation services near by, such as QTS, are so known for the accuracy of the translated documents that the MoFA accepts them even if they have been attested by the UAE Mission in the country of origin of the documents, or have been attested by the Consulate or Embassy of the origin country.
5. What about documents in languages other than English or Arabic? Well, foreign documents that have been translated from languages such as French, German, Spanish or Italian into Arabic or vice versa often get into official trouble if they have not been translated properly. So one must ensure that legal translations of such documents be carried out only by certified legal translators who are authorized by the UAE Ministry of Justice to stamp the translated documents as a charter of official recognition.
So you see, getting the services of the right legal translation company in Dubai-JLT can be quite a thing if you don't do your homework and avail only the best legal translation company nearby.