A Complete Customer's Guide on How to Get the Best Translation Services in Dubai
The regulation of all our social and cultural activities is done through understanding and adhering to the laws of the state. Legal translation companies are a locus of importance for the implementation of laws throughout the state. Legal translation is essential in countries like the UAE, where it is mandatory to translate legal documents into Arabic, which is the official language of the Emirates.
Legal translation companies in Dubai specialize in the translation of articles such as witness statements, articles of incorporation, birth certificates, marriage certificates, litigation documents, intellectual property rights, etc. Legal translation offices near JLT Dubai need to translate these documents for clients before they submit any legal documents for areas of legal jurisdiction for either business or pleasure.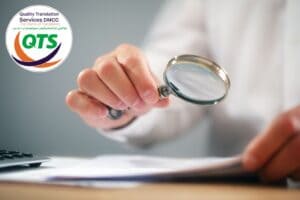 To find a list of reputed legal translation companies near JLT Dubai, you can run a google search on "Best legal translation companies near me" or "Arabic legal translation near me" or " Legal translation service near me"
Given below is a complete customer guide on how you can filter through these results to find the best translation company in Dubai for your projects:
Reputed legal translation companies in Dubai have numerous certifications, accreditations and even have multiple awards for the excellent services offered. Certification plays a pivotal role for legal translation services in Dubai to establish their presence as premiere companies for translation. To find the best legal translation company in JLT, you need to ensure that the company you choose is accredited by legal authorities that attest to the company's services.
Diversity Of Specialization
When it comes to choosing a legal translation company in Dubai, you need to select a company that has multiple employees who have a diverse portfolio of specializations. The translators need to be equipped to handle the language of the law in addition to just the source and target languages. This factor ensures understanding of the legal syntax and being able to convert the exact meaning into Arabic without the loss of semantics.
An important aspect that determines the reputation of a legal translation company in JLT is the client testimonials. Though judging the worth of service provided by a legal translation office in Dubai through the reviews might not be completely effective, it is efficient in narrowing down the potential risks. Contacting previous clients to get an in-depth analysis of the company and its social and professional structure will help you choose the best legal translation company in Dubai for your requirements.
In Conclusion
If your concern is "where can I find the best translation company near me?", We give you complete assurance that you will be able to produce fruitful results if you follow the above guide. These tips will ensure that no language barriers will slow down the pace of your business in the golden city by helping you find the best legal translation services in Dubai offered by translators with editing, proofreading, and ensuring the delivery of a high-caliber product.
Get a Quote Now : Contact Us