5 Tips to Choose Best Legal Translation Company in Dubai
Get to know about Legal translation in Dubai
Legal translations are revered for its high-end specialization and the value it holds on the client. Every legal translation agency should be in a position to offer credible support to all their clients.
Legal translation would obviously demand a conscious approach. It is not the best hidden secrets that a poor translation would threaten serious consequences for any law firm and their client when they are not abiding by the standards. Hence the service provider has to possess the right expertise to make sure that the interpretation and translation services are top notch.
The legal translation team should follow the guidelines to assess the way the translator or an interpreter works. These are the points you need to remember while dealing with legal translation in Dubai.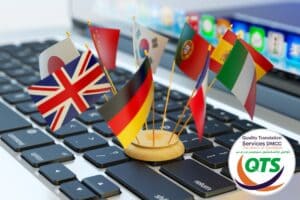 1. Tech Expertise
Any legal translation agency should possess exemplary tech translation skill. Every translator and interpreter should act as a subject matter expert. They should be qualified as per the law prerequisites.
Every legal translator should understand what they are translating clearly. They should also be able to explain about the laws each word represents. All this would come under the radar of understanding the legal effect it might impose on the translation project in a particular language.
For this to happen during legal translation in JLT, cross verification can prove handy. Ask for their CVs and enquire about their business experience before you assign them with the translation project. When you Google "Legal translation near me" and "Arabic translation near me" you would get a variety of results. You need to handpick the right one that would suit you.
2. Expertise in Linguistic and the relevant technology
It would be appropriate to ask any potential provider on the thought process they undergo while selecting legal translators and interpreters. Try to understand what tech solutions they put into use. A legal translations agency might choose their team on the relevancy of tech expertise and skill set.
An Expert Project Manager plays a vital role to upgrade the accuracy rate in legal translation. They ensure that all work would be carried out as per highest quality standards. Hence you have to find out more about the procedures in hand such as complying by the ISO 9001:2015 standards. Automating the entire process would also reduce your workload.
3. Confidentiality
When you outsource your project to any third party provider, it is natural to worry about confidentiality and data security for every regulated company in the legal sector. You should treat your sensitive documents and information carefully. Every party should have access to robust systems for protecting them.
Get to know if they involve NDAs,Translator Confidentiality Agreements, cyber security and data protection tools. All these are the basic criteria to keep going with that Translation office near me.
4. Certification of Translators
With no proper in-house expertise, how would you go about trusting any legal translation agency delivering their services with professionalism and accuracy. Any government department and court would need more evidence that the particular translations are relevant to the legal document quality you seek. Hence certification should be an important criteria while cherry picking the translator.
5. Trust and Reliability factors
Reliability is the first and foremost factor when it comes to translation services. This is a rare factor. But you can easily discover if a provider possesses the right capacity to keep on delivering high-end results. You should look into many factors such as the credibility of the project management team, cost cutting mechanisms and turnaround times. If they tick all the boxes in the checklist, then you can feel confident that you have made the right choice.
Are you looking for the best legal quality translation in Dubai or online legal translation services? We are the best solution providers in the industry. Contact us if you are looking for further service with respect to English to Arabic Translation in Dubai and Arabic to English Legal Translation in Dubai. Also, we provide
Translation services across 150 languages without any hassles. We ensure timely delivery of quality work in the shortest turnaround time.
Get a Quote Now : Legal Translation Company in Dubai