Interpretation Services
Interpretation Services in Dubai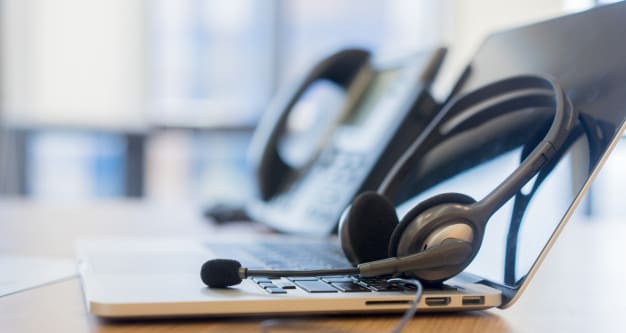 In today's world, where regional, cultural and geographic boundaries are merging thanks to the advancements in technology, business, education and economy are no longer limited to regions or countries. For many conglomerates and corporates, the whole world is a playground. World over, youngsters are looking at start-ups and the big players are looking at expansion – there are as many ideas as there is space on this earth. This is where companies like us, QTS, bring our expertise to provide translation services in Dubai. We provide Certified Legal Translation Service in Dubai and JLT, and are considered to be the top translators in business around the world. Now, our expertise also includes professional interpretation services in Dubai. Whether you need to understand in English what is spoken in Arabic or vice versa, in Dubai and JLT, or be it any major language of the world, we excel in providing interpretation services for a variety of categories and a range of businesses and situations.
We are accurate:
Our company is known for the most accurate and professional interpretation services in Dubai and JLT. We have a team of dedicated interpreters who are native speakers of various languages and who also possess the skills of understanding dialects and nuances of legal, social and cultural of the different languages. Our expert interpreters can help you and your company communicate with people of different nationalities speaking different languages precisely, and with relative ease. Just type 'interpretation services near me' and come to us, and your job will be done.
We are professional:
Since at QTS, we deal with a global client base, we have set up a team of interpreters who can handle a wide variety of situations on a daily basis. Our linguists and interpreters are highly skilled, experienced, and they are also trained to keep delicate matters private and secret. And what's more, we do a thorough background check of each of our interpreters, and they are thoroughly vetted by us before we allow them to take over interpretation services.
We offer a broad range of services:
We are the best in interpretation service in Dubai and JLT, and meet our clients' demands with a wide repertoire of languages and interpretation services in Dubai, UAE. We undertake projects for both commercial and public organizations. We first listen to the clients' requirements, understand their need and then assign linguists based on that, which is why our interpreters meet the exact criteria that the clients ask for. Our trained team of experts are trained to handle a variety of environments, from public gatherings to political and corporate meeting. They know how to adapt to the circumstances, and extend high-level of interpretation solutions to the legal, corporate, healthcare and also governmental organizations in over 100 of the languages. So, if you want certified interpretation services near me, we are the right choice.
Our client base is vast and varied:
Some of the fields and organisations we provide expert interpretation service in Dubai, UAE, include:
A variety of events and meetings for the UAE Ministry of Justice
High-level sensitive meetings for the Ministry of Foreign Affairs
Marketing and advertising promotional meet-and-greets
Legal meetings and interviews
Media interviews
Corporate discussions, business deals
Also, since we understand that time is precious for our busy customers, we work towards their convenience. We, therefore, provide translation as well as interpretation service in Dubai for onsite and telephonic interpretations. If you look for 'interpretation service nearby' on the internet, you can find us easily and our team of experts will come up with a communication solution exclusively for you.
We ensure no language can stop your success:
At QTS, we have set our standards very high and have maintained an extensive network of professionals, we can also provide you with the consecutive and simultaneous interpretationsat different locations worldwide quite efficiently and in half the time taken by other organisations. That's what makes our company the best when it comes to interpretation service in Dubai. Our teak is also trained and equipped to handle a broad range of subjects and areas, including technical fields. Our linguists are on time, unobtrusive, and keep the language simple so that anyone can understand what you want to communicate. Since many people look for translation and interpretation service in Dubai and come to us, we at QTS, apart from the usual interpretation service in Dubai and JLT, also provide interpretation for
Presentations:
These are formal gatherings, often exclusive, involving top-honchos and who's who of various sectors. Our interpreter translates the proceedings/speech live, even as the chief guest or speaker is on the podium and the audience is listening to him/her. Headphones and microphones are used to make communication easier, more professional and seamless.
Meetings:
In such scenarios, our interpreter is a part of the group. He listens, understands the issue, its gravity and nuance, and totally engrossed and involved in the proceeding, proceeds to give an accurate version of what's going on, who is saying what and the exchange the opinions from one person to another in multiple languages. We leave the choice of using a microphone or headphone to the customer.
Legal proceedings:
This is an important part of our translation and interpretation service in Dubai. Our interpreter translates for the client the proceedings in courts and other legal matters. Often our linguist represents one party, and takes cognisance and notes of that's happening and after gaining insight and assembling the ideas of one party, conveysit to the other party in their chosen language. So, with so much to offer, we sure are right at the top when it comes to legal interpretation service in Dubai. Just search for the best interpretation service nearby, find us and call us for all your communications solutions.
Why Choose us for Interpretation Services in Dubai
Professional Interpreters in Dubai
Drop us your requirement and one of our expert will connect with you shortly!